There are many reasons why one wants to have Android Emulators for PC and Mac. Usually, emulators are being used when app developers are trying to test their apps before bringing them to the market. And thus Emulators make one of the best ways to run Android apps on a PC. They are very easy to get and have become fashionable these days. So basically, an Android emulator is a software application you use to imitate your mobile base Android OS features on your PC and Mac. It lets you install all the Android-based apps on your laptop or computer device and use them natively. You can use these Android Emulators for PC and Mac for debugging purposes as well.
What is the main purpose of Android Emulators?
The three main uses for Android emulators include-
The most common use of an emulator is for gaming. Gamers usually use emulators on their PCs to get a better gaming experience due to the mouse and keyboard. 

Second is the use for development like the Android app and game developers test the made apps and games on devices before launch.

Finally, it is for productivity. It offers a workaround for people who do not have an Android device. 
20 Best Android Emulators for PC and Mac
There are some great Android Emulators for PC and Mac available in the market and to help you choose the best here is the list.
LDPlayer
Many of you might have not heard of it but LDPlayer is one of the best gaming Android emulators available for Windows PC and Mac. This emulator has got regular updates thus providing stable compatibility with all your newly released mobile games. It has got features that are best to handle most Android games and apps.
It recently released a developed version of LDPlayer 4 using Android 7.1.2 Nougat as the kernel. This promising Android emulator gives you a virtual Android machine so that you extract a better gaming experience.
Also Read: Fix Android Auto Not Working
Features
Download Android Games and apps from the pre-installed LD Store or Google Play.

Offers gamer-oriented features

Manages gaming automatically with stability

Has a custom control with keyboard and mouse

You can open several games simultaneously

Free to download and use
Bluestacks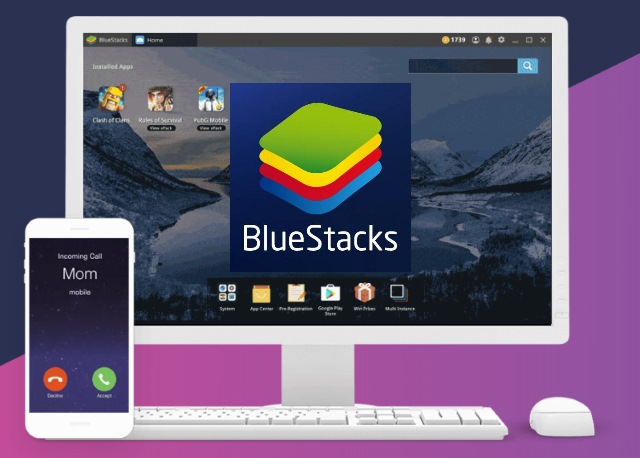 Bluestacks is one of the most popular Android emulators for PC and Mac. It offers easy access to its customers at all levels. You get custom key mapping for keyboard configurations. It is extremely easy to use with a simple and clean interface and is available for both free and paid versions. It also supports to emulate all major OEM like Samsung, OnePlus, Mi Phones, Redmi Phones.
Features-
Improves your target and reaction time in a game through keyboard and mouse. 

Allows the user to launch multiple apps and games

You can record and replay any action in real-time

Supports almost every app on Google Play

Perform video recording and screen recordings.
Android Studio Emulator
Android Studio is one such emulator which is a development IDE meaning it is Google approved and recommended to users to develop their apps. This one is the default development console for Android that has got advanced features and a handful of tools to help developers make apps and games. This built-in emulator has the ability to use a full-fledged Android OS through emulation.
You can download it for free.
Features-
Set up is difficult but is easy to use

You can choose from multiple APIs

Officially supported by Google
GameLoop
GameLoop is an Android emulator for PC that is best to use as a gaming platform. It is not good for productivity or developmental testing. It is an ideal emulator to play games like Call of Duty: Mobile and PUBG on desktop. If you like playing mobile FPS gaming along with some titles, try this.
Features-
Has keyboard controls with good performance 

Allows working with low configuration computer tools.

Let's you customize mobile gaming control overlay

Offers configured controls for playing games like PUBG games on PC.

Requires no account creation and registration
Also Read: Heating issues on OnePlus Phones
Nox Player
Nox Player is an Android simulator strictly for game lovers. It can be downloaded for free. The emulator will offer you the right amount of control while playing. It gives the users advanced features and controls for better gaming experience. This emulator allows you to use a full-sized game controller.
Features-
Supports an open keyboard mapping to run with a single click

Has all gaming controls on the mouse, and keyboard

Comes with default macro recorder to record the complex operations

Best user-experience and larger performance
Andy-Best Productivity Android Emulator for PC and Mac
Andy is a handy emulator for PC and is the perfect replacement for Bluestacks. It is capable of running the complete catalog of Android apps available. If you want to test the apps it even grants you root access. It runs on Mac as well with the best possible user experience. Andy is easy to use and offers a bug-free simulator for Windows
Features-
Offers storage capacity to users

Gives smooth interaction between mobile and desktop 

Play any game available with ease on the Android platform 

Provides multi-touch and amazing gaming elements
Memu
Memu is the only Android emulator that supports both Intel and AMD chips and has integrated and dedicated graphics. It is easy to install and is very comfortable in use. It also lets you run multiple instances of different apps or the same apps. This feature comes in handy for those developers who want to test the same app on different OS versions.
Features-
It is a developer-centered emulator.

Allows developers to run multiple apps

Offers a range of keyboard mapping for a gaming experience with dedicated keyboard settings

It supports Android Jelly Bean, Ice Cream Sandwich, Lollipop

Has an option for virtualization
Genymotion
Genymotion is a multi-support Android emulator designed for testing and sharing live demos. To check your developed apps on different versions of Android, this could be an excellent choice. You can even monitor performances across all the devices. It allows developers to configure the emulator for over 3000 Android devices and different versions of Android like 4.2 or 6.0 in a secure virtual environment.
It is available for free.
Features-
Let's you efficiently switch between all the created devices

Offers HD pixel compatibility for better clarity on your PC

Use a desktop webcam to the video source and record screencasts.

Supports sensors, like GPS and multi-touch.

Supported Platforms include Android, Mac OS, Microsoft Windows, and Linux
PrimeOS
PrimeOS emulator is a standout Android emulator that offers a desktop experience the same as Mac OS or PC.  It gives you access to numerous Android apps and it gets installed as a partition on your computer. It will boost up your running native Android. Again this is a gamer-focused emulator and best for productivity.
Features-
Includes a gaming center

Has mouse and keyboard control

Supports dual boot with a single click through a PrimeOS installer

Let's you multitask like watch video content, or play games 

The fusion of the Android ecosystem with the system interface

Features excellent gaming experience and high performance 
ARChon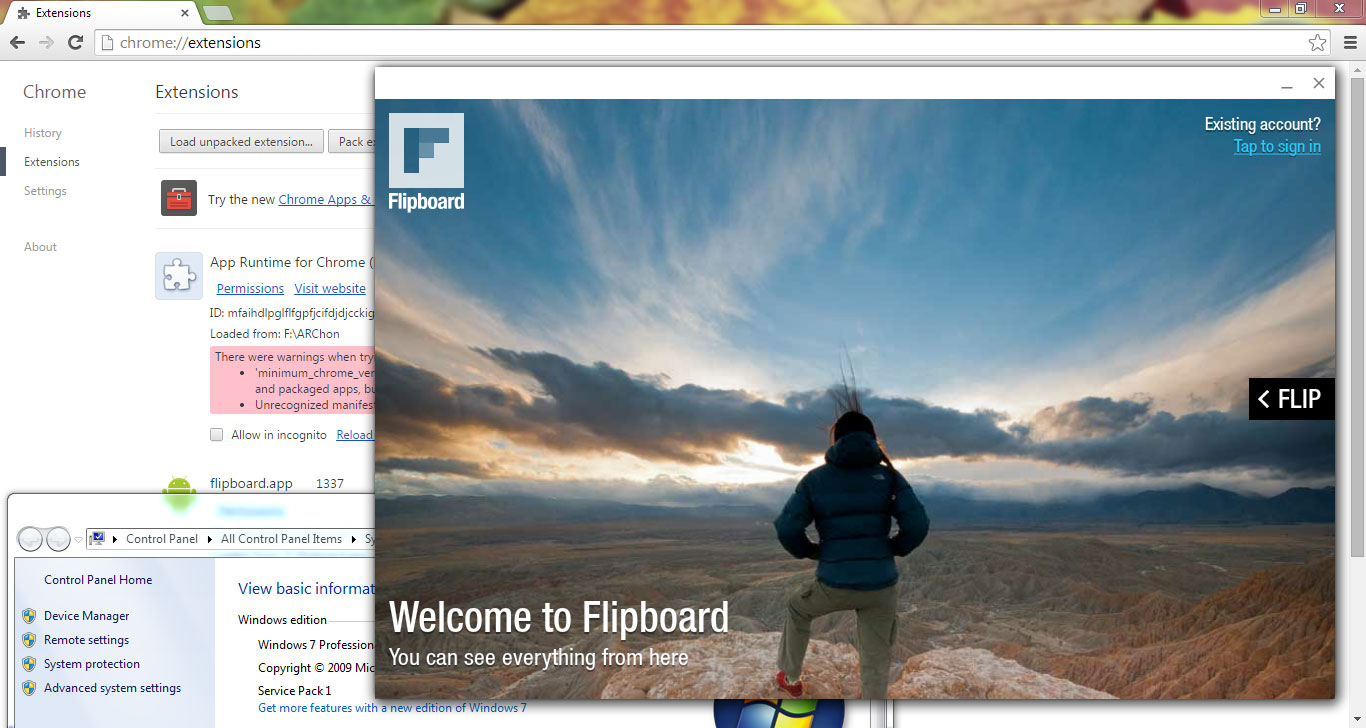 ArChone is one such Android emulator for PC and Mac which is Google's official App Runtime included in the Chrome package. With this emulator, you can run any type of Android app as a ChromeOS app. 
But the installation process of this emulator is a bit hard. As to use this, you need to install it in Chrome and then when the installation gets completed you have to download APK files. Now you can use it finally.
Features-
Used for quick running and testing your apps

It is a lightweight emulator since it is in-built with Google Chrome

Compatible with all operating systems and supports the latest Android OS

Play android games with a better performing experience
11.Ko Player
Ko player Android emulator that rightly brings your Android playing experience on your Windows PC and Mac. This is the gamer-centric emulator that gives a lag-free gaming experience to the users. But it is not only limited to gaming as it also has the ability to remap.
Features-
Emulate a controller with your keyboard for gaming

You can record video gaming footage, and upload it and share with in-built video recording 

It is easy to set up and install with an interactive user interface

Comes with an inbuilt Google Play Store
Droid4x
Droid4X is yet another Android emulator for Windows PC and Mac that lets developers test their apps and run games using a desktop. This one is good to support a huge number of the games available in the Google play store. It is available for free to download.
Features-
Gives you complete Android-user experience on PC

Supports touch screen computer to work across different devices

You can customize controls using keyboard and mouse for gaming

Allow you to directly download the app to the Emulator.

Offers keyboard and gamepad support for the quick configuration 

Other 20 Best Android Emulators for PC and Mac
LDPlayer

Bluestacks

Android Studio Emulator

GameLoop

Nox Player

Andy

Memu

Genymotion

PrimeOS

ARChon

Ko Player

Droid4x
Wrapping Up!
These were some of the best Android emulators for PC and Mac available in the market. Most of them are easy to set-up, install, and use and are best for both gaming and developing purposes. So now it's your decision to choose which one suits your needs the best.